Thanks to our sponsors. Each sponsor offers great products or services -- please take advantage of what they offer and let them know you are with JBHS Boys Soccer. This year, we are linking to those sponsors who have websites! So check them out!
Sponsors
* SPECIAL TRIBUTE! *
A very special thank you goes out to ROBERT and ANGELA KENT (from Carmel,CA) who donated $2,500. This large contribution enabled us to purchase new uniforms for the Varsity squad. In these times of uncertainty and fear, it is people like ROBERT and ANGELA who bring a sense of generosity that goes beyond belief and we salute them! Someone said it takes a village to raise our children -- we are grateful that ROBERT and ANGELA are part of our village. Thank you so much!
Quina Phones
818 842-9251
$20 donation to JBHS Soccer for every cell phone activation
American Earrings &
Teen Silver USA
650 S Hill St #212
L.A., CA 90014
213-627-7577
Burbank Color
818 841-2046
ROUSSEL
INSURANCE & FINANCIAL SERVICES, INC
3727 W. Magnolia Blvd. #285
Burbank, CA. 91505
(888) 250-8205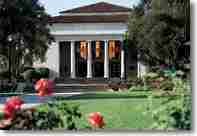 SOCCER STORE INC
703 S Brand Blvd
Glendale CA 91204
(818) 243-7790
Dr. Gary Weckbacher D.C.
2048 Montrose Ave
Montrose, CA
818-957-7612
All American Trophy
910 Whittier Blvd
Montebello, CA 90640
323-7251962
Be Your Own Boss
Call 818 241-7611
PIP Printing
8422 Sunland Blvd
Sun Valley, CA 91352
818-768-0550
Jeffrey Palmer
Universal Chiropractic & Nutrition Center
818 508-8405
Toluca Lake CA